Stainless Steel 316
Specs: QQ-S-763
UNS#: S31600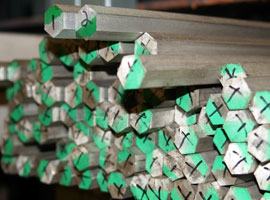 Stainless Steel 316 is an austenitic Chromium-Nickel Stainless Steel containing Molybdenum. The addition of Molybdenum increases general corrosion resistance, improves resistance to pitting from chloride ion solutions, and provides increased strength at elevated temperatures.
It has properties similar to those of 304 Stainless, except our Stainless Steel 316 for sale is somewhat stronger at elevated temperatures and exhibits better corrosion resistance; type 316 provides excellent pitting resistance and good chemical resistance. They are non-hardenable by heat treatment and can be readily formed and drawn.
316L Stainless Steel is an extra-low carbon version of type 316 that minimizes harmful carbide precipitation due to welding. Type 316L is used extensively for applications where its immunity to carbide precipitation due to welding assures optimum corrosion resistance.
At Diversified Metals, our Stainless Steel 316 for sale is typically used in furnace parts, heat exchangers, jet engine parts, pharmaceutical equipment, valve.
Available shapes – round and square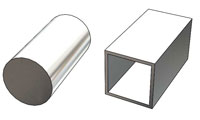 As part of the Wieland Group since 2018, Wieland Diversified will be able to continue to provide its customers with the quality and service they have come to expect. Learn more at Wieland.com
Wieland Diversified
49 Main Street
PO Box 65
Monson, MA 01057
p (800) 628-3035
p (413) 267-5101
f  (413) 267-3151