Stainless Steel 17-4 H1075
Specs: ASTM-A564, ASME-SA-564, AMS 5643
UNS#: S17400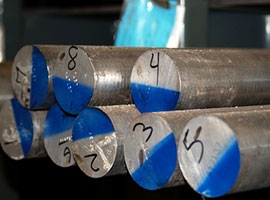 Stainless Steel 17-4 H1075 is a precipitation-hardening martensitic Stainless Steel, which has corrosion resistance comparable to austenitic varieties. Our H1075 has been heat-treated to a minimum tensile strength of 145ksi, yield strength of 125ksi, an elongation in 2in of 13%, and a reduction of area of 45%. Cobalt is reported in the chemistry.
Save time and money by buying the material to your heat treatment. We do all work in large batches, driving the cost down and offering you a fast delivery. Free heat treat charts will be included in our cert package upon request.
17-4 H1075 is used in applications for aerospace, chemical processing equipment, oil and petroleum refining equipment, food processing equipment as well as general metalworking.
Available shapes – round and rectangular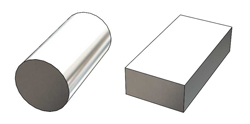 Get a quote for Stainless Steel 17-4 H1075
As part of the Wieland Group since 2018, Wieland Diversified will be able to continue to provide its customers with the quality and service they have come to expect. Learn more at Wieland.com
Wieland Diversified
49 Main Street
PO Box 65
Monson, MA 01057
p (800) 628-3035
p (413) 267-5101
f  (413) 267-3151