Stainless Steel 17-4
Specs: ASTM-A-564, AMS 5643
UNS#: S17400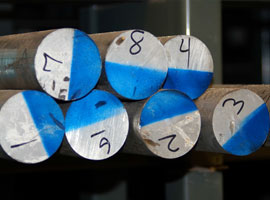 Stainless Steel 17-4 is a precipitation-hardening martensitic Stainless Steel, which has corrosion resistance comparable to austenitic varieties, but can be precipitation hardened to even higher strengths than the other martensitic grades. 17-4 Stainless Steel is generally composed of about 17% Chromium and 4% Nickel.
The strength and hardness of this material are developed through heat treating, making 17-4 Stainless ideal for applications requiring ease of fabrication with reliable strength and hardness.
Because of its strong corrosion resistance, good machining capabilities, and high strength, 17-4 Stainless Steel is used in applications for aerospace, chemical processing equipment, oil, and petroleum refining equipment, food processing equipment, as well as general metalworking.
Available shapes – round and rectangular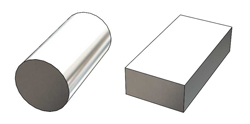 Get a quote for Stainless Steel 17-4
As part of the Wieland Group since 2018, Wieland Diversified will be able to continue to provide its customers with the quality and service they have come to expect. Learn more at Wieland.com
Wieland Diversified
49 Main Street
PO Box 65
Monson, MA 01057
p (800) 628-3035
p (413) 267-5101
f  (413) 267-3151